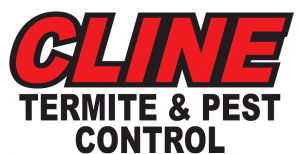 Call Us Now!     724-627-5097
P.O. Box 481 Waynesburg, PA 15370
Serving  Waynesburg, Greene County PA  & Surrounding Areas: Jefferson, Carmichaels, Mt. Morris, Wind Ridge, Fredericktown, Masontown, Washington, Uniontown, and more in the state of PA.
Pest control services for termites, ladybugs (asian beetles), stinkbugs, roaches, bed bugs, spiders, wasps, yellow jackets, ants, mice, rats, carpenter bees, flies, fleas, beetles, pantry pests, and more.
Why Choose Us?
Only Locally Owned & Operated Pest Control Company in Greene County, Pennsylvania 

Free Phone Estimates
State Licensed & Insured
Emergency Services Available
In Business for Over 50 Years
People & Pet Friendly
Satisfaction Guaranteed

No Long-Term Contracts Required
Pre-Construction Treatments Available
Real Estate Inspections
Full Termite Treatments Guaranteed
Solutions for All Insects & Rodents
We accept the following payment methods: CASH,CHECK
Welcome to Cline Termite & Pest Control
More than just sharing your food and home, roaches, carpenter ants, termites and other pests can actually spread disease, cause allergies, and cause serious structural damage to your home.
Every pest you run into could have hundreds, if not thousands, of friends hiding in the walls, so if you spot any, it is crucial that you contact an extermination professional to prevent further damage. Fortunately, a pest problem is entirely controllable under professional care.
At Cline Termite & Pest Control, we have been selling peace from pests and peace of mind for over 50 years. Since our humble beginnings, our commitment has been to not only provide best-in-class extermination services, but also prevent any pests from returning. Over 50 years later, with customer referrals and business at an all-time high, we are proud to credit this pledge with our success.
When you choose Cline Termite & Pest Control for your pest control needs, you can rest assured that we will complete the extermination on time, at the price quoted, and using environmentally safe products. Choosing a fly-by-night pest control company can lead to a prolonged, costly project.
At Cline's, our experience with manufacturers allows us to offer all products and services at unbeatable prices. We purchase all of our products and equipment directly from the manufacturer to avoid middlemen and pass the savings on to you.
We are dedicated to providing timely, safe, and competitively-priced service on every job, big or small, but most of all, we are dedicated to getting results and breaking the pest cycle once and for all. So whether you have a pest problem or want to make sure you don't get one, we can help.  For more information or to receive an estimate, give us a call today, and find out for yourself what our satisfied, pest-free customers already know.
Contact Us Today! Please fill out the form below or for an immediate response Call Us Today! 724-627-5097.
Also serving: Clarksville, Bobtown, Brave, Crucible, Dilliner, Garards Fort, Holbrook, Aleppo, Graysville, Mather, Mount Morris, New Freeport, Nineveh, Rogersville, Prosperity, Spraggs, Ruff Creek, Rices Landing, Sycamore, Greensboro, Marianna, McClellandtown, and Amity Pennsylvania.
Copyright Cline Termite & Pest Control Company LLC Waynesburg, PA. All Rights Reserved | 724-627-5097|